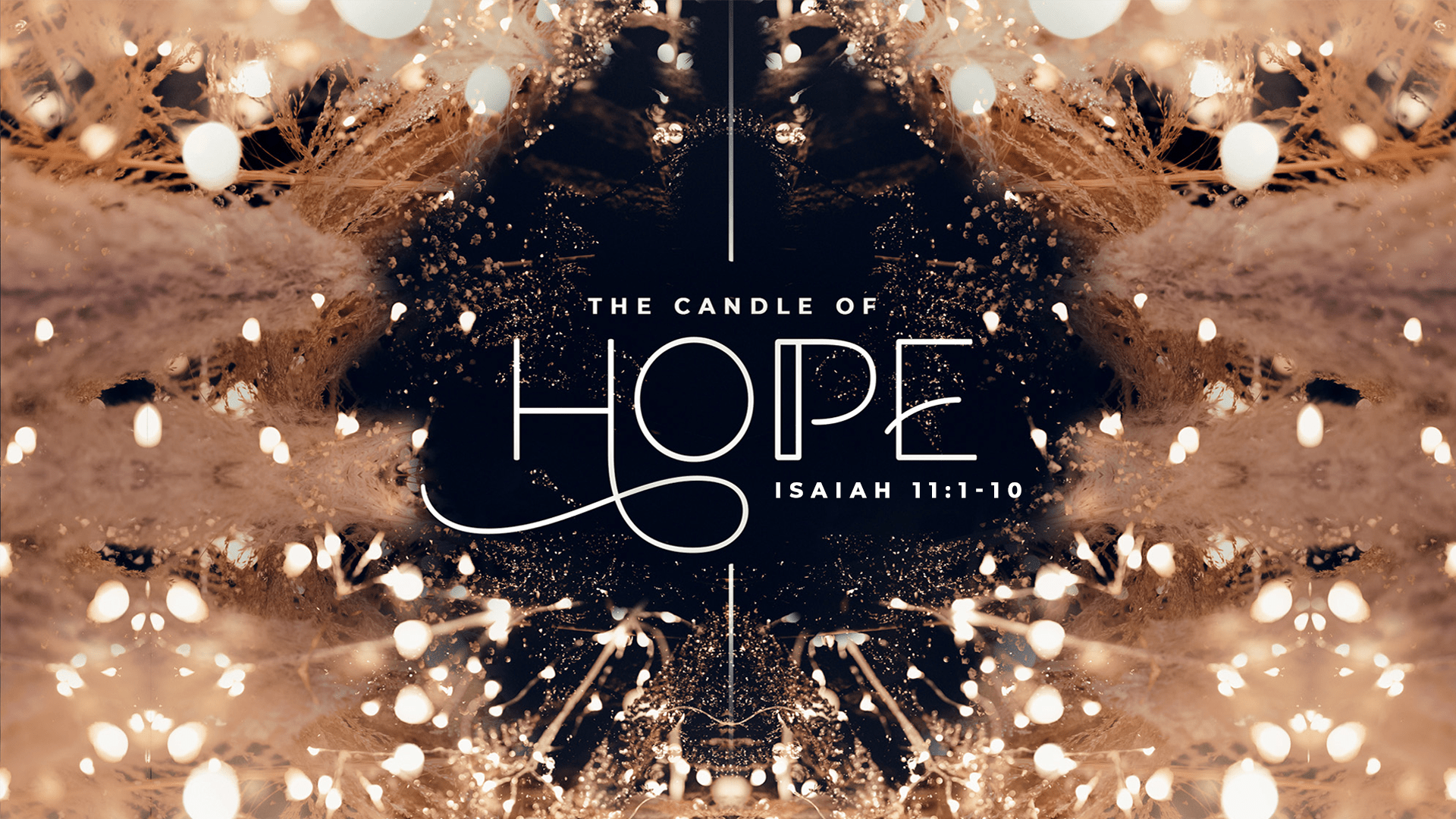 Advent: Hope Sermon Guide
Isaiah 11:1-10
2020 has emerged as an excruciating year of crisis after crisis, unlike any year in recent history. Amidst a global pandemic, our nation's political unrest, and a myriad of personal and interpersonal struggles, has hope been lost? Tyler Briggs kicks off this year's Advent sermon series by drawing us to the glory of God's redemption story and the certain hope found in the coming of King Jesus, His perfect kingdom, and the unity of all people under Christ's forever reign.
Point #1: Hope in the coming of King Jesus. (Isaiah 11:1-5)
Throughout the biblical story, God has graciously responded to fallen humanity's disobedience with a message of hope – the coming of the promised Messiah. In His first coming, Jesus Christ came as the Lamb of God to suffer and to die as man's perfect substitute. At His second coming, the resurrected Christ will return to righteously rule and reign forevermore.
How did hope appear lost for Israel when Isaiah was prophet? How did hope appear lost when Jesus was born? When Jesus died? How does hope appear lost in 2020? What can we learn from God's story of redemption about trusting His Word and promises more than our perception or circumstances?
Tyler aptly asserted, "You only understand your need for hope when you understand your personal hopelessness." How are you personally hopeless without Jesus Christ?
Point #2: Hope in the coming of Jesus' kingdom. (Isaiah 11:6-8)
Isaiah prophesies about a permanent peace and unprecedented harmony between all of creation under the Messiah's future reign. Today, we find ourselves between Christ's two Advents. Although we continue to face the fallout of the Fall throughout the natural world, in our personal lives, and in our relationship, we have a certain hope in Christ's perfect kingdom to come.
Tyler references 1 Thessalonians 5:18, which commends, "give thanks in all circumstances, for this is the will of God in Christ Jesus for you" (ESV). In spite of your circumstances, who and what do you have to be thankful for today?
List as many examples of this present world's sufferings, sorrows, and evils as possible. Pray a prayer of praise to God that He will completely deliver you and all believers from sin's curse someday.
Point #3: Hope in the coming of all people's being united under King Jesus. (Isaiah 11:9-10)
In the future, King Jesus will unite all peoples under His righteous rule. Through Him, all nations will truly be blessed, and believers of every tribe, tongue, and nation will worship Him forevermore.
How will the reality of a perfect unity to come impact your perspective and relationships today?
Application
Receive a certain hope in Jesus Christ – Trust and treasure the true hope offered in the person and provision of Jesus Christ.
Abound in a certain hope – Discuss with your community group: What false hopes most threaten to draw you away from the true hope found in Jesus this Advent season? Read Revelations 21:1-4, 21:22-27, and 22:16-21 together and discuss the glory and comfort offered in Christ's promised kingdom to come.
Carry a certain hope with others – Who do you know without hope? How can you carry the hope of Jesus to them?