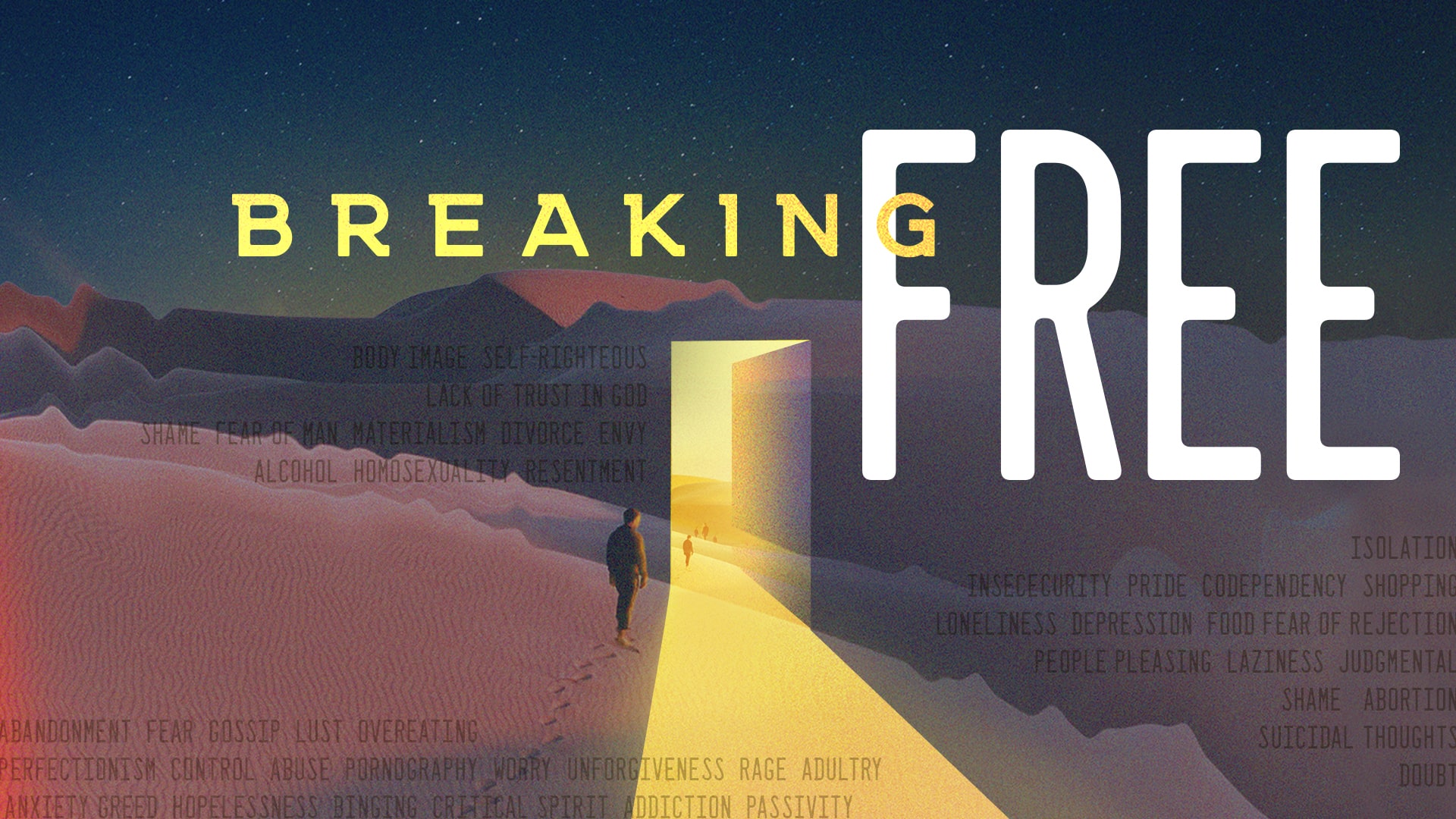 Breaking Free: Breaking Free By Trusting God
04.11.2021
When you begin a relationship with Jesus by receiving Him as Savior, the penalty of your sin is paid but the power and pain caused by it is still very present. As we kick off this new series, we will examine the decision every person must make if they want to break free from the power and pain of sin.
Tyler's Three Main Points
1. Breaking free starts when you admit that you need help.
2. Breaking free continues when you believe that God has the power to help you.
3. The most important decision to breaking free is trusting God.


Key Takeaways
Every single person is in need of finding freedom in Christ. Apart from Him, you will stay enslaved to sin.


The world knows it is broken, yet cannot offer a true cure. The world treats the symptoms of sin by merely numbing or delaying the pain, but fails to treat the root of all brokenness– sin.


The Bible is not a book of perfect people and imperfect people. The Bible tells the story of people who think they are perfect, those who know they are not, and Jesus Christ, the perfect Savior.


We all struggle with various addictions, but some of our addictions are just more socially acceptable than others.


Admitting you are powerless against sin apart from Christ is the starting point for finding freedom. If you do not come out of hiding and confess your sins to God and others, you will not break free.


God alone has the power to heal you, free you, redeem you, renew you, and satisfy you. You must believe in His sufficiency to save and turn away from other insufficient, illegitimate saviors.


Breaking free occurs when you not only trust God with your eternity, but your today.


Each decision, each day you must choose to continually seek freedom in Christ. If you do not follow Him, you will forfeit the freedom, fulfillment, and fullness of joy only He can offer.


Many professing believers live each day as functional atheists– forgetting who God is and trusting in their own plans, preferences, and power, rather than His.
Discussion Questions/Application
Personal reflection:


Want to break free? Attend Watermark's re:generation program on Monday nights from 6:30-8:30.


What has sin cost you in your life? What is keeping you from breaking free and staying free from the power and pain of sin?


Read Psalm 103. What truths about God, His character, His deeds of redemption, and His forgiveness does this passage offer to you today?


Discuss with your community group:


What are the false, "functional" saviors or addictions in your life? Why is Christ alone worthy as your Savior and Lord?


Is there any unconfessed sin in your life? As James 5:16 encourages, "confess your sins to one another and pray for one another so that you may be healed." Spend time with your group in confession, biblical encouragement, and prayer.

Passages Referenced
Tyler's message: Luke 18:9-14; Matthew 9:12; Proverbs 26:12; Romans 7:18; Psalms 2-5; Ephesians 2:4-5; Proverbs 3:5-6; Proverbs 14:12.
Shannon's testimony: Ephesians 2:4-5; Matthew 11:28; Psalms 56:3-4, 8; Isaiah 61:3; Proverbs 3:5-6; John 15:5.