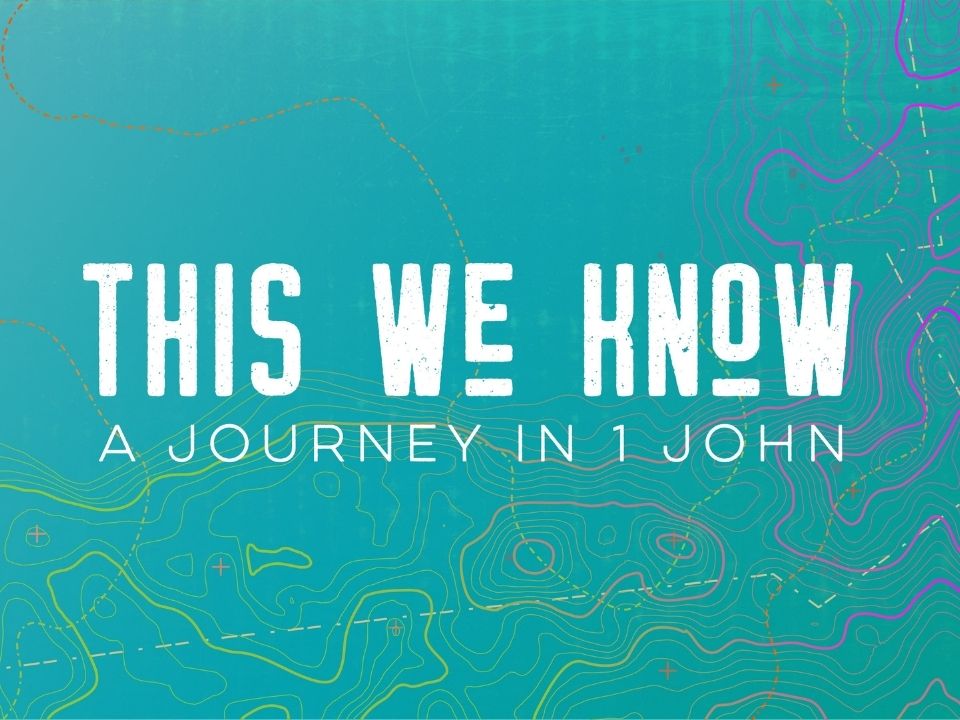 This We Know: Assurance In Prayer
03.07.2021
Perhaps the greatest privilege of being God's child is the blessing of communion with Him prayer. This week we look at not only our confidence to come before God in prayer but also the assurance we can have that certain prayers will be answered.
1 John 5:6-13 Sermon Guide
3 Main Points
1. God's children can have confidence to pray (vv. 14-15).
2. God's children can be assured of answers to certain prayer (v. 16).
3. God uses your prayers for other Christians to restore them (v. 17).
Key Takeaways
Rather than hiding when we sin and fearing retribution, we can run to God for restoration.


Don't indulge your doubt, feed your faith! Through faith in Christ, we have gained access to God and can have confidence to come boldly come before Him with our honest struggles and humble prayers.


When you are walking in fellowship with God, you are walking according to His will and will pray according to His will.


Jesus serves as the ultimate model of prayer for the Christian.

1) He regularly withdrew to commune in prayer with His Father.
2) His prayers consisted of praise, thanks, authentic emotions, seeking and surrendering to the Father's will, intercession for others, asking for help and strength.
3) The Lord's Prayer also advocates for the believer's confession of sin to the Father.


When we pray according to God's will, we can be certain that we will receive what we ask. God's most explicit will for His people is sanctification– growing in Christlikeness.


The height of Christian arrogance is prayerlessness. Prayerlessness says, "I don't need God."


We are not just a collection of people with common beliefs. We are the body of Christ. We are the family of God and are called to a common care and concern for one another through prayer.


A fellow believer's sin is not an occasion to gossip to others about him/her, but pray to God for him/her. We are to not only pray on our knees, but pray on our feet as we seek to confront and restore that person with truth and gentleness.


Just because you don't see change externally, doesn't mean God isn't working internally. He is faithful, good, and we can trust He keeps His word.


A church that doesn't pray for one another doesn't love one another. Our problem is not praying too much, but praying too little.


Discussion Questions/Application
For personal reflection:
In what areas of your prayer life did Tyler's message challenge you to grow? What categories of prayer (adoration, submission, petition, confession, protection) are most lacking?


Schedule intentional, extended time this week to pray to God. Read the Lord's Prayer in Matthew 6:9-13 as a model and primer for your personal prayer time.



Discuss with your community group:


A core value at Watermark is to be a people passionate about prayer. Does your group positively reflect this core value? How can your group better prioritize prayer during your time together and time apart from one another?


Passages Referenced
Colossians 1:13-18, 1 John 3:19-22, 1 John 5:14, John 14:13-14, Luke 5:16, Matthew 6:9-13, 1 Thessalonians 4:3, Matthew 18:15-17, Galatians 6:1-2.

Read before next Sunday: 1 John 5:18-20.