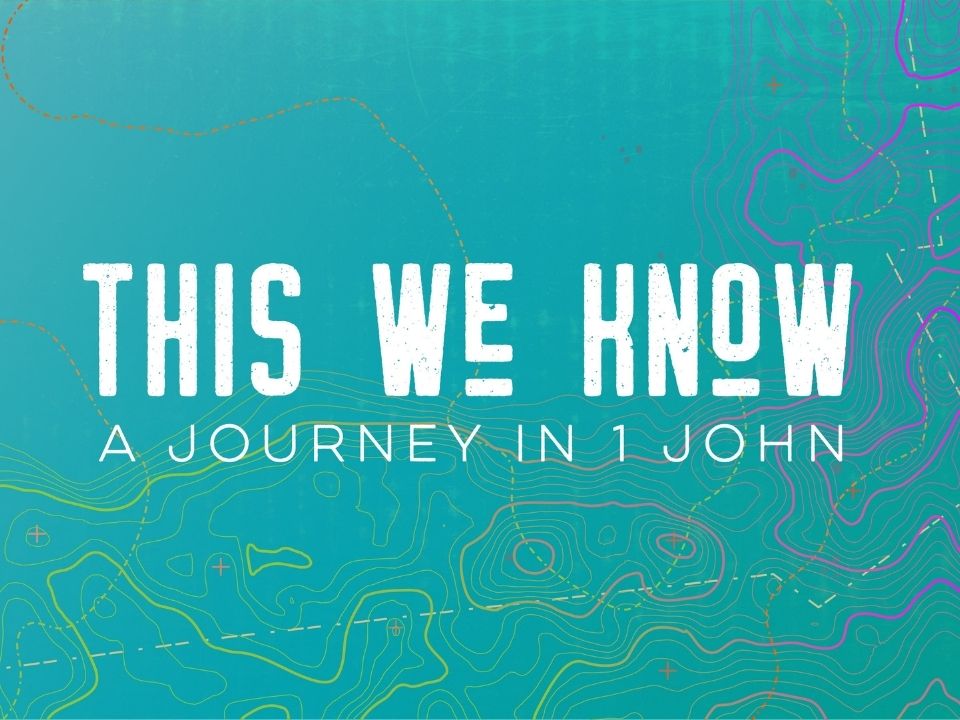 This We Know: Dealing With Doubt
01.31.2021
In the Christian experience there are times when we do not feel like we can come confidently before God. The causes of this feeling vary, but the trouble of it is always the same. It takes away what God came to provide, intimate access and fellowship with Him. This passage equips us to deal with doubt God's way so that our fellowship with Him can be restored and along with it…joy.
1 John 3:19-24 Sermon Guide
Three Main Points
Assurance of being God's child removes the feeling of condemnation.
Assurance that you are God's child produces confidence in prayer.
Assurance is produced by recalling the work of the Holy Spirit in our lives.
Other Key Takeaways
Doubt disrupts the believer's fellowship with God and results in the loss of the joy, help, and comfort He freely offers to His children.
God's children can continue to fall prey to a condemning heart by focusing on one's failures and feelings of unworthiness to come to God in prayer.
Two truths John offers as assurance for the doubting heart:

Remember your faithfulness in sacrificially loving others.
Remember God is bigger than your condemning heart.

Tyler revisited these previous references from 1 John to recall God's amazing work:

Restoration of fellowship with the Father and Son & fullness of joy (1:3-4)
The blood of Jesus Christ cleanses His people from their sins (1:7)
Jesus is our Advocate when we sin, and He satisfied the wrath of God on the cross (2:1-2)
All who have been saved have received the forgiveness of sins (2:12)
All who have been saved have been adopted as God's children (3:1)
The sinless Christ came to take away sins (3:5)
Christ came to destroy the works of the devil (3:8)
Christ demonstrated true love by laying down His life (3:16)

Don't indulge your doubt, feed your faith.
Confidence before God matters. Isaiah 6:1-8 illustrates this truth as the prophet has a vision of God in all His glory, righly admits his unworthiness to stand in His presence, is the recipient of God's work of redemption, and immediately has full confidence to stand before God and go wherever He sends.
There is now no condemnation for the children of God. In Christ, we can be confident in our standing before Him and confident in our access to Him.
We can be confident our prayers will be answered. However, prayer is not bending God to our will, but bowing down to His will.
Through the Holy Spirit, we are born again, adopted as God's children, united to Christ, and are enabled to live for God and put to death the deeds of the flesh.
The Holy Spirit empowers Christians to:

Walk in obedience to God (1 John 3:24)
Receive the comfort of God (John 16:5-15)
Develop the character of Christ (Galatians 5:22-23)
Fulfill the mission of Christ (Matthew 28:19-20, Acts 1:8)
Discussion Questions / Application
For personal reflection:
What evidence do you have of the Holy Spirit empowering love-driven obedience in your life?
What evidence do you have of the Holy Spirit providing comfort and help to you?
What evidence do you have of the Holy Spirit developing the character of Christ in you?
What evidence do you have of the Holy Spirit's prompting and empowerment to proclaim the Gospel?
Discuss with your community group:
What doubts or lies are you believing about yourself and / or God that keep you from consistently and confidently going to Him in prayer?
How can you feed your faith this week?
Passages Referenced
Isaiah 6:1-8, John 14:21, Psalm 37:4, John 16:5-15, 1 John 3:24, Galatians 5:22-23, Matthew 28:19-20, Acts 1:8
Read for next Sunday: 1 John 4:1-6