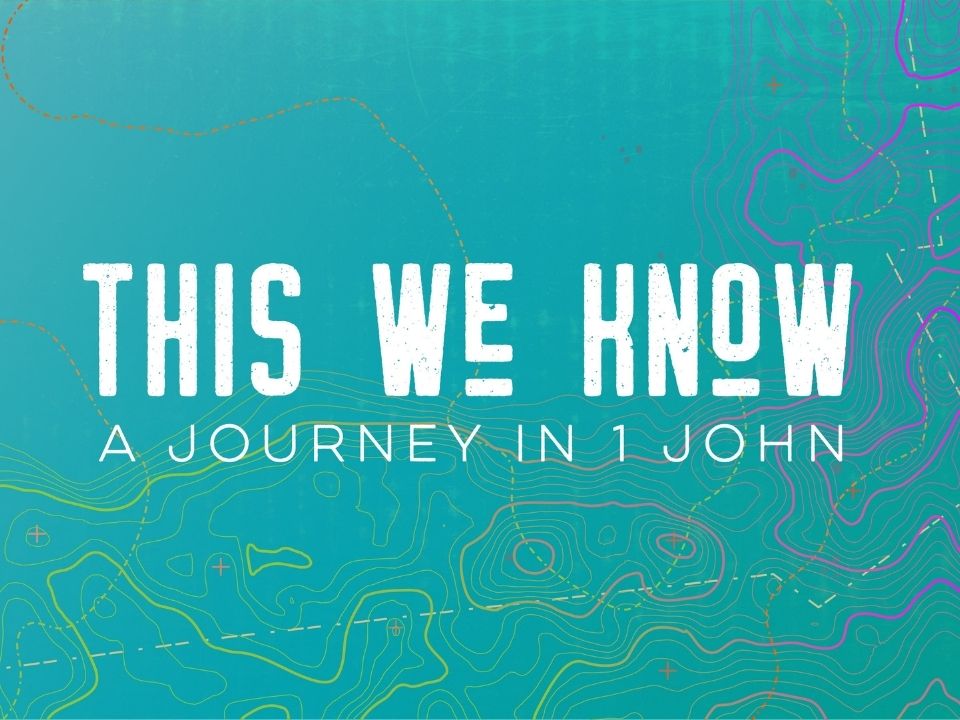 This We Know: Fellowship With God That Overcomes The World
02.21.2021
In light of the hardships experienced this past week throughout our church, community, and state, Tyler encourages us through the story of the rebuilding of the Jerusalem walls from the book of Nehemiah (Chapters 1-7). We would be wise to follow Nehemiah's example in the face of adversity. He took his grief to God in prayer and praise, while seeking the Lord's guidance. He developed a faithful plan for restoration and executed the plan, while relying on God and uniting with His people. As Tyler highlights, they diligently worked with a sword in one hand and a trowel in the other. Likewise, we are to work together to serve the practical needs of our church and neighbors, while defending against the spiritual attacks of the enemy with the help of God's Word, Spirit, and people. As the sound of the trumpet rallied the people against the threat of their enemies, we must remain dependent on God and united in our plan of restoration, as we serve others and witness to a broken world.
Discussion / Application
Read Nehemiah 1-7 this week and be encouraged by the story of Nehemiah and the rebuilding of the Jerusalem walls.
How can you specifically meet the needs of someone around you this week?
Community Groups: Discuss – how can you specifically meet the needs of someone in your group or someone you know in need?
1 John 5:1-5 Sermon Guide
When hardship enters our life it often causes us to ask questions. Is God good? How do I respond? Here John helps us to know we have fellowship with God and how it is our faith overcomes the world.
How are we to overcome the world?
Love for God and love for His people
Obedience to His commandments
True faith in Jesus Christ
Key Takeaways
To have right fellowship with God, sinful man must be reborn. Rebirth, why? Sin entered the world and set man's mind, will, and emotions to rebel against God. Sin renders our best works unable to meet God's perfect standard of justice. Rebirth, how? All who believe Jesus is the Christ, our Savior, have been reborn.
The reborn Christian has the opportunity to live in right fellowship with God and experience fullness of joy as he / she walks with Him.
An authentic love for God is evidenced by a sincere love for His children.
God's commandments are not burdensome. This does not mean following His commands are easy, but they are the life-giving, joy-producing path to please God and love others as we have been loved by Him.
Wherever we are resistant to obey God, we must realign ourselves with His Word by being reminded of His character and work of redemption.
The hardships of the pandemic, diseases, natural disasters, and other trials remind us that this world is not as it should be. How are we to overcome the world? Through faith in Christ, we trust the promise of the perfect fellowship and perfect world to come and receive the fullness of joy and peace as we walk with Him each day.
Satan wants us to believe the lie that God is not good and He can't be trusted. The Cross testifies to His love and goodness. The Resurrection reveals that no matter how bad things get here, God is in complete control. We can trust Him!
Discussion Questions / Application
Discuss with your community group:
Where are you prone to resist obedience to God's Word? In what areas are you justifying sin, rather than repenting from sin and walking with your Savior?
Amidst the recent trials you've faced and the widespread suffering in this world, in who / what are you placing your faith? How can you work together to better love and encourage one another during hardship?
Passages Referenced
Nehemiah 4, John 14:6, John 16:33, Philippians 4:6-7
Read before next Sunday: 1 John 5:6-13