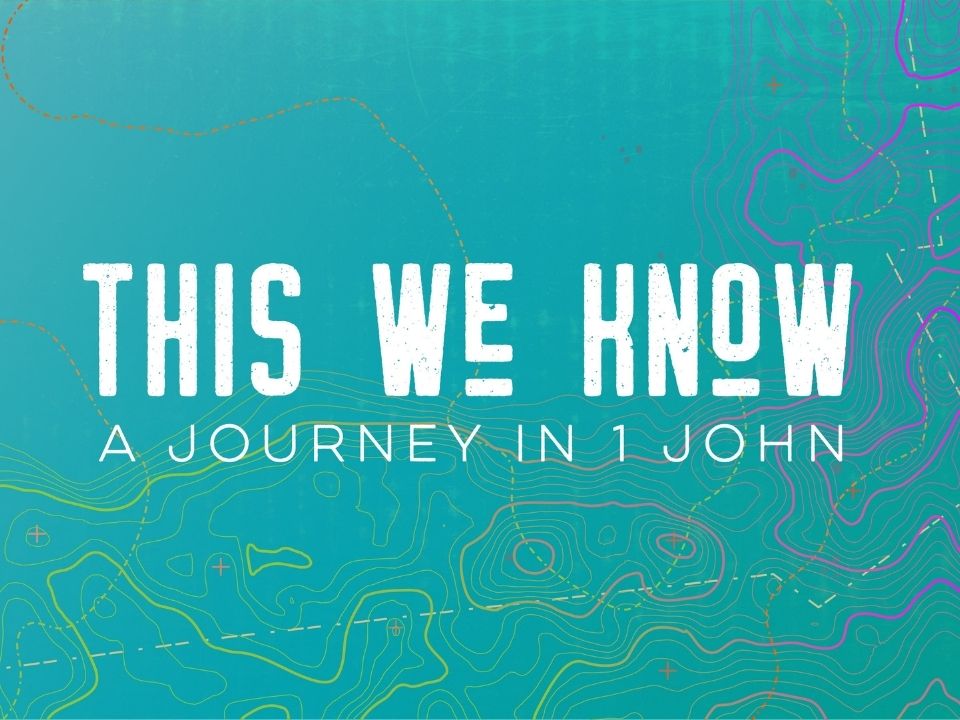 This We Know: The Glory of the Doctrine of Adoption
01.10.2021
There is perhaps not greater benefit of the gospel than that we become children of God through our faith in Jesus Christ. This not an elementary truth, but the climax of the gospel in bringing us into an intimate relationship with the Father where we will enjoy the glory today of being His children and the future of glory of becoming like Him. All of the unhappiness we experience in life comes from a failure to put our present conditions in the context of this glorious truth.
1 John 2:28 – 3:3 Sermon Guide
Although the ongoing presence of sin, suffering, and sorrow can threaten to steal our joy, there exists no greater privilege than the believer's adoption into the family of God. Tyler Briggs illustrates the importance of understanding who we are as God's children and the glorious realities of this relationship in this life and in the life to come.
Key Takeaways
Previously, John presents four conditions for maintaining fellowship:

Walk in the light.
Walk in obedience.
Walk in love.
Walk in truth.

John also warns us of four threats to fellowship:

Walk in darkness.
Walk in disobedience.
Walk in hate.
Walk in err.

Your response to the questions, "Who are you?" is telling. What you do and what you've done is not what defines you. You are defined by what God says about you.
The doctrine of adoption is not a trivial or elementary statement, but is the climax of the Gospel. All believers have access to an intimate, personal, and powerful relationship with the triune God.
As theologian J.I. Packer declares, "The highest privilege that the gospel offers, higher even than justification, is adoption. Adoption is higher because of the richer relationship with God that it involves."
God's children are the very family of God (Ephesians 2:19), receive a heart of flesh and the indwelling Holy Spirit (Ezekiel 36:26), are new creations (2 Corinthians 5:17), have the spirit of adoption by which we cry out to God our Father (Romans 8:15), and are God's heirs and co-heirs with Christ of God's kingdom (Romans 8:17).
Definition: "Adoption is that benefit of being united to the Son of God through which we share in his sonship with the Father, become the beloved children of God, and enjoy all the privileges and rights of being included in God's family."
Apart from salvation in Christ, we are all children of wrath. Only those who believe in Jesus Christ are the children of God.
The certain perfection to come for God's children should compel us to pursue the purity of Christ in the present.
If you are actively abiding with Jesus, you will not shrink back at our Savior's return.
From Charles Wesley's "Love Divine, All Loves Excelling": Changed from glory into glory, till in heaven we take our place, till we cast our crowns before Him, lost in wonder, love, and praise.
Discussion Questions / Application
Discuss with your community group:
What false identities are you prone to place above your true identity as God's child through faith in Jesus Christ? What does the Bible say is true of all of God's children?
How should the glory of the doctrine of adoption impact your perspective amidst suffering and your perseverance against sin?
What you are you most eager for Christ to deliver you from in the future, once and for all?
Sign up for Equipped Disciple, starting February 4!
Passages Referenced
For additional study: Romans 8:15, 2 Peter 1:4, 1 Corinthians 1:18, John 15:18-25, 2 Timothy 3:1, Romans 7:14-25, 1 Corinthians 13:12.
Read before next Sunday: 1 John 3:4-10