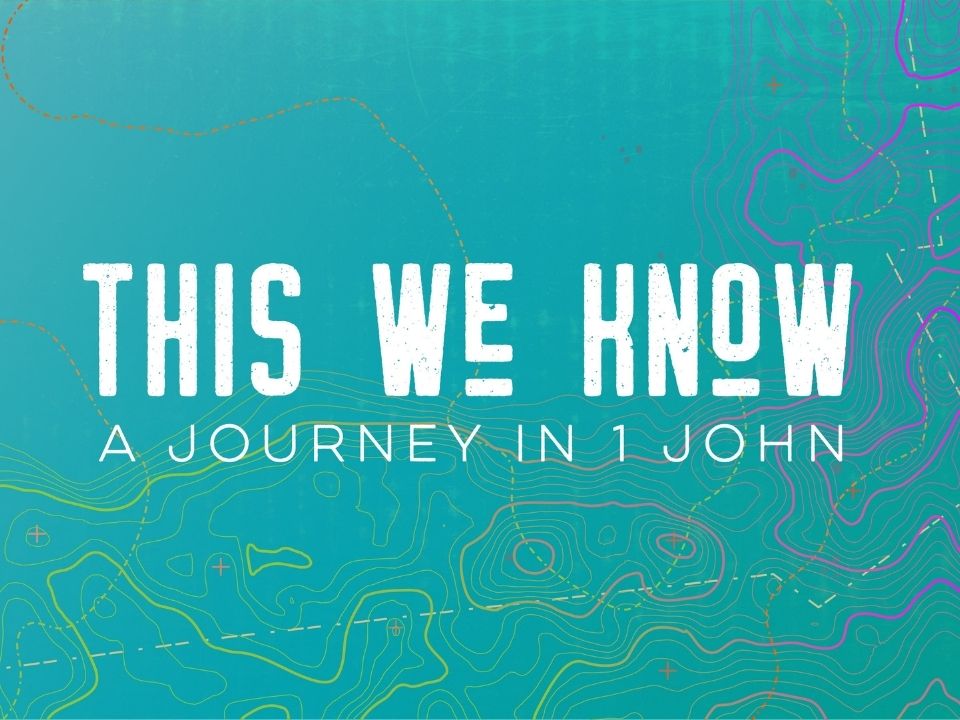 This We Know: We Can Know That We Have Assurance
03.14.2021
1 John 5:18-20 gives a number of assurances for those who are in Christ. In this week's message, Drew Zeiler reaffirms a number of John's major themes he has written to his audience, which include the assurance of victory, the assurance that we belong to God, and the assurance of eternal life in Christ Jesus.
1 John 5:18-20 Sermon Guide
3 Main Points
1. We have assurance of victory (v. 18).
2. We have assurance that the world belongs to the evil one, but we belong to God (v. 19).
3. We have assurance that we have fellowship with God and eternal life in Christ (v. 20).

Key Takeaways
Because God's seed in abides in His children, Christians will not remain in habitual sin.

Our salvation is secure in God's faithful hand. Although the Devil can harass us, he cannot ultimately undo what the blood of Jesus has secured.

The "world" is the value system of the evil one. It proposes life is found apart from God, is hostile to God, and is under Satan's power.

The fundamental problem of this world is not political, economic, social, or educational, but spiritual. This world needs not mere reform, but renewal through Jesus Christ.

Satan's three primary forms of harassment towards the believer are temptation, accusation/slander, and trials.

Through faith in Christ, we know that we belong to God. We are His purchase, His possession, His children. He does not leave us as orphans and nothing will separate us from His love.

If I didn't do anything to earn His love, I can't do anything to lose it.

At a time of immense confusion, doubt, and fear, how valuable to it is to know the truth factually and to know the Truth, Jesus Christ, personally.

Verses 18, 19, and 20 begin with the phrase "We know (oida)," which describes the factual understanding of three of the believer's assurances. Verse 20b culminates with "so that we may know (ginosko) Him who is true, which describes a relational, experience knowledge of Christ through fellowship with Him.
As Drew preached, "Until you have assurance in Jesus as the object of your faith, you will keep focusing on your doubts and you will not overcome your fears."


Discussion Questions/Application
For personal reflection:
Has growing in factual knowledge about Christ led to a greater faith in Him and fellowship with Him? If not, what needs to change in your heart and approach to Bible study?

Discuss with your community group:

What fears, insecurities, or doubts threaten to distract you from keeping your eyes fixed on Christ?

Do you have assurance of your salvation? How does your life reflect your assurance or lack of assurance?


Passages Referenced
1 John 3:9; Psalm 91:6, 10; Psalm 121:1-3, 7-8; John 10:27-30; 1 Corinthians 10:13; Philippians 1:6; John 16:33; Ephesians 6:12; Revelation 12:10; 1 Peter 1:6-7; John 14:18; Romans 8:35-39; Ephesians 2:8-9; John 14:6.

Reread the book of 1 John before next Sunday!