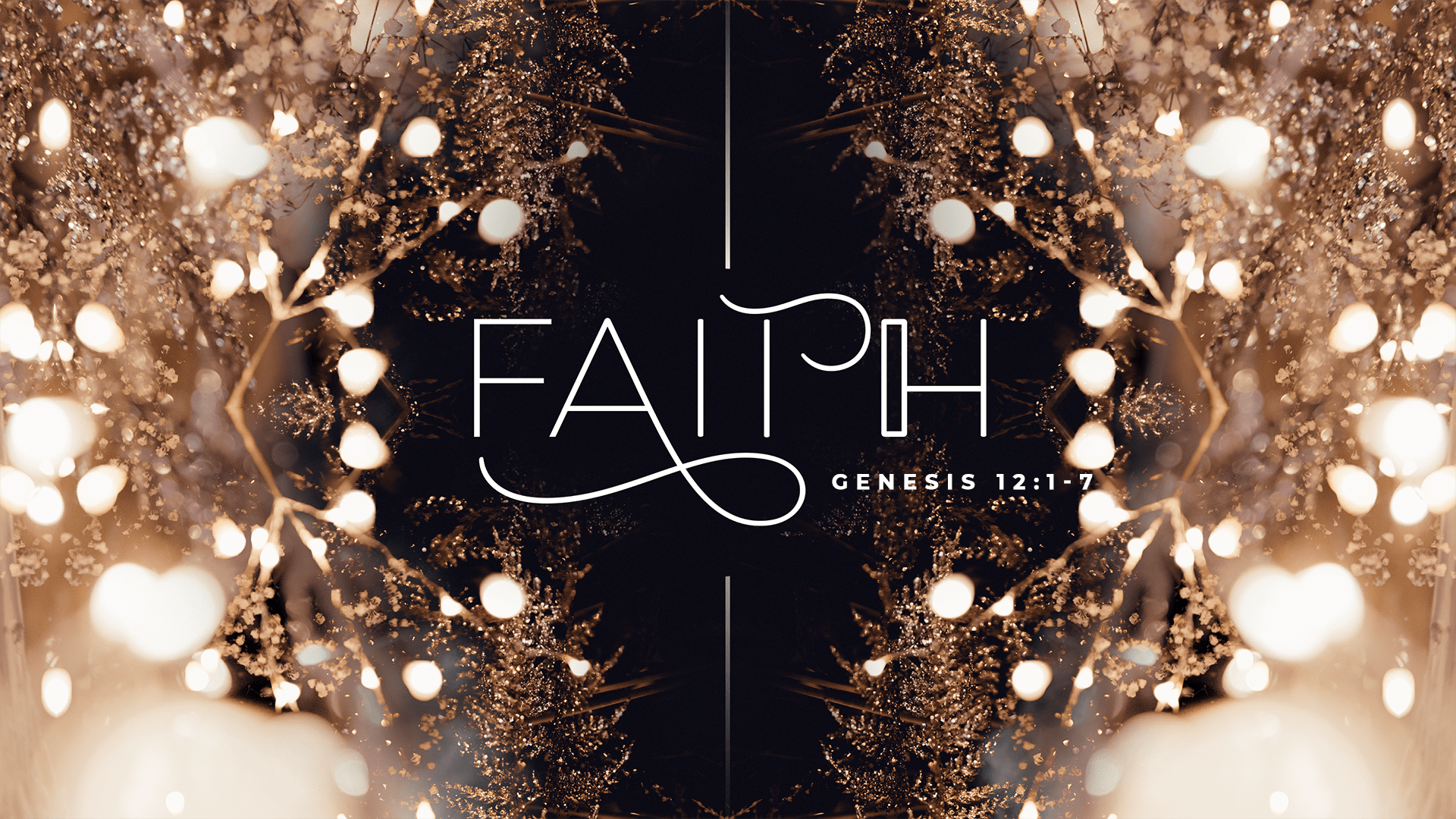 Advent: Faith Sermon Guide
Genesis 12:1-7, 15:6
The Advent season is a call to celebrate Christ's first coming and to longingly look forward to His glorious return. As we find ourselves in a world and circumstances that are anything but good, can we really believe in God, His goodness, and His promises? Josh Thames delivers a heartfelt message about faith through the story of Abraham and God's redemption story of Jesus Christ.
Point #1: Faith is trust in the certainty of God and His promises.
In Genesis 12:1, God calls Abram to leave his country, people, and father's household and follow Him. Through the Abrahamic Covenant, God promises Abram land, descendants as numerous as the stars (even though his wife is barren), and to bless the nations through him. In spite of all the reasons for Abram to doubt, Genesis 15:6 captures his response of faith, "Abram believed the Lord, and he credited it to him as righteousness."
Remarkably, God's promises to Abram were made 2,000 years before Christ was born. Throughout Abram's story and Israel's history, what events can you think of where God's promises appeared to be in jeopardy? How does God's perfect fulfillment of these promises in Jesus Christ comfort you and convict you?
As Josh discerningly declared, "Oftentimes, we place a shot clock on God and His promises." In what areas of your life do you mistakenly demand that God's actions or timeline meet your expectations?
Point #2: We are saved by grace through faith.
Josh refers to faith as "the vital link between our souls and God's love." The faith of man emerges as the right response to a faithful God and His promised Son. Through faith in Jesus Christ, sinful man is reconciled with God, saved from the wages of sin, and receives eternal life.
Faith is to not only mark God's people at the moment of justification, but to be demonstrated throughout the life of the believer – day by day, decision by decision. Where have you become self-sufficient of complacent with your faith, rather than increasingly reliant on the Lord?
Point #3: We live by faith.
When God called Abram, he was a pagan, childless man who had no idea where God was leading him. Nonetheless, he obeyed God and trusted God to keep His word. Hebrews 11 commends Abram as an example of faith, even when his circumstances seemed to contradict God's covenant promise.
What are you facing today that threatens to draw you away from trusting God and His promises?
What comfort does the certainty and majesty of Christ's Second Coming offer to you this Advent?
Application
Josh cautioned against claiming promises in the Bible which are not ours to claim. Read Jen Wilkin's helpful article, "Which Promises are for Me?"
Josh also suggested many Christians fall into two camps:

Those who do not know what God has promised.
Those who are not actively trusting that God is able to do what He's promised.

Share with your community group the statement(s) above which best describes you today. Develop a plan to learn God's promises together. Discuss how you can more consistently encourage one another to trust Him.
During your personal study this week, read and review the passages reference: Genesis 12:1-7, Genesis 15:1-6, John 3:16, Romans 4:20-21, Romans 10:9, 2 Corinthians 4:16-18, Ephesians 2:8, and Hebrews 11:8-13.