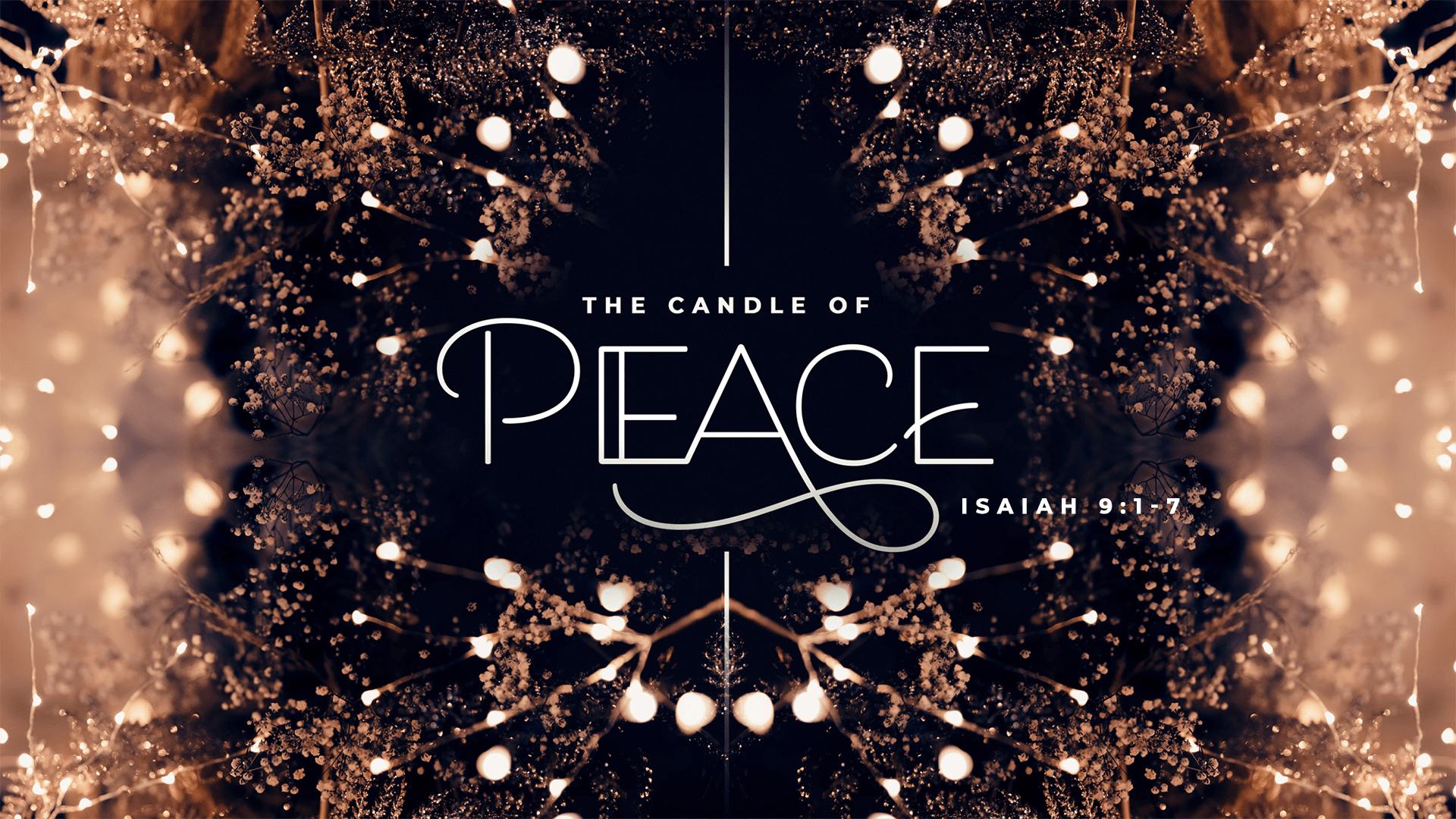 Advent: Peace Sermon Guide
Isaiah 9:1-7
As 2020 draws to a close, many find themselves overwhelmed by personal fears, frustrations, loss, grief, political and social unrest, and the fallout of a global pandemic. When will our troubles end? When will there be peace? This Advent, Jason Bradshaw calls the Church to fix our gaze on Christ, the Prince of Peace, as we celebrate His first coming and early long for His Second Coming.
Point #1: What is peace? Peace is an untroubled heart that comes from trusting God.
The Old Testament captures the biblical concept of peace through the Hebrew term, "shalom," which Jason defines as "completeness, wholeness, something functioning as it should". Sin disrupts shalom between God and man, as well as in fallen humanity's relationships with one another. Restoration and return to shalom is only possible through trusting God, His provision, and His promised Son – Jesus Christ, the Price of Peace.
What fears, frustrations, and fractured relationships currently threaten your day-to-day peace?
What are some unhealthy ways that you try to escape your circumstances or numb your pain? In what / where are you seeking peace that only Christ can offer?
Point #2: How do we find peace? We find peace through faith in Jesus Christ.
The world offers an endless assortment of self-help strategies and techniques that promise peace, but ultimately underdeliver. The scriptures repeatedly reveal the triune God as the only trustworthy source of true peace. Amidst our trials, peace is possible as we pursue God and follow Him by faith.
Does the Bible teach peace with God as possible through your own efforts or good deeds? What passages inform your perspective?
Does your life reflect Christ alone as the sole source of shalom?
Point #3: How do we live with peace? We can live with peace as we set our minds on things above.
In a world without shalom, we will face troubles outside of our control. To multiply our sorrows, we often bring troubles upon ourselves as we seek a false peace apart from Christ. Instead of letting our eyes and hearts be blinded by our burdens, we must fix our eyes on our Savior – the sole source of true peace.
As Jason wisely advises, "If we continue to look at our circumstances, of course, peace will be hard to find." What biblical truth about Christ, His peace, and His coming Kingdom did Jason provide to point you to a true, "trial-proof" peace?
Amidst the responsibilities and potential distractions of the Christmas week ahead, what is your plan to "set your mind on things above"?
Application
With your community group, confess and repent of any sins that are currently hindering your relationship with God. Out of the restoration of your vertical relationship with God, what other relationship(s) in your life do you need to pursue peace? Humbly and prayerfully initiate with this person(s) this week.
During your personal study this week, read and review the passages referenced in Jason's message: Judges 6:22-24, Isaiah 9:1-7, Isaiah 26:3, Isaiah 52:7, Isaiah 53:5, Matthew 5:9, Matthew 14:22-36, Mark 9:50, Luke 8:40-47, John 14:26-27, John 16:33, John 20:19-22, Romans 5:1, Romans 12:18, Philippians 4:6-7, Colossians 1:20-22, Colossians 3:1-2, Colossians 3:15.