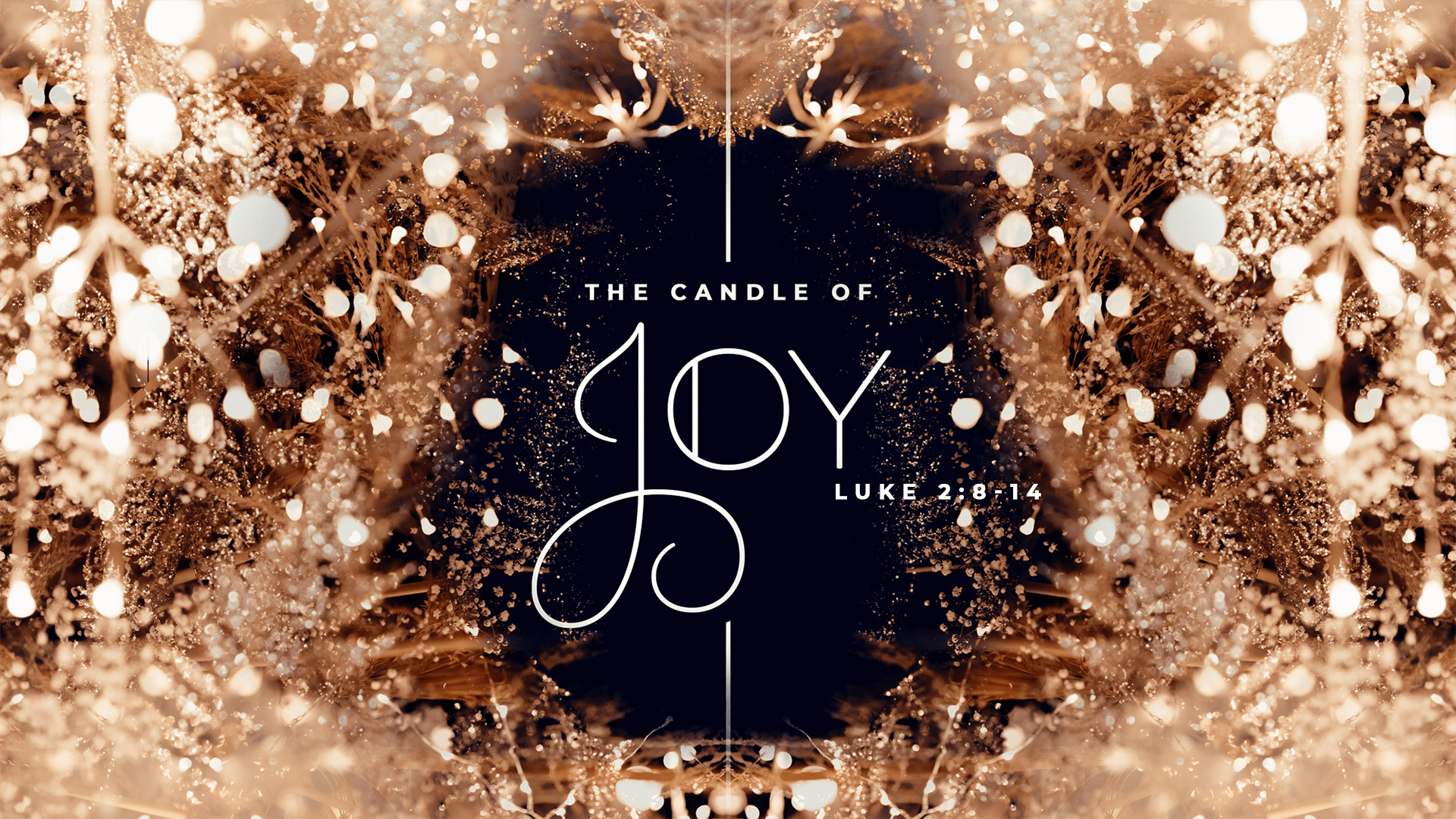 Advent: Joy Sermon Guide
Luke 2:8-14
As the stress, strife, and suffering of this broken world persists, the struggle for true joy is real. Is joy missing or lacking in your life? As our countdown to Christmas continues, Tyler Briggs provides an expanded, eternal perspective of the joy of Jesus, the joy of the Father, and the joy of the saved.
Point #1: Jesus had great joy in coming to save you.
As Hebrews 12:2 testifies, "for the joy set before him (Jesus), he endured the cross, scorning its shame, and sat down at the right hand of the throne of God." Reconciling sinful humanity to God brought joy to Jesus amidst unfathomable suffering as our substitute on the cross.
What sins do you struggle with most to believe God has fully forgiven through faith in Christ?
Have you previously considered Jesus' joy in saving you? How will the truth of your Savior's joy impact you today and this Advent season?
Point #2: The Father has great joy when you come to Him.
From the three parables in Luke 15, Tyler highlights a singular theme of a God who rejoices over the repentant. Rather than running and hiding from Him in guilt and shame when you sin, be reminded of His perfect love and faithfulness, continually run to Him with confidence, and walk with Him each day.
Tyler asserts, "Oftentimes, we project our own brokenness or experience with our earthly fathers or authority figures onto God." How has your personal experience (rather than the Bible) shaped and distorted your view of God?
What keeps you from running to your loving, faithful, forgiving Father when you sin?
Point #3: You can have great joy.
Tyler preaches, "We can rejoice because we have received God's grace." For the believer, Christ has saved you, is saving you, and will save you. He enables you to walk in fellowship with Him, enables you to endure life's trials with perspective and perseverance, and produces a joy, peace, and contentment that transcends the sorrows of this earthly life.
What are you facing today that threatens to steal your joy?
What joy does the reality of Christ's 1st Coming and the certainty of His 2nd Coming offer to you amidst your trials?
Application
Watch The Bible Project's "Advent Word Study of Joy" video.
Discuss with your community group: What is threatening to sidetrack your joy this Advent season? Pray for one another and encourage one another with the grace of the Gospel and the glory of Christ's kingdom to come.
During your personal study this week, read and review the passages referenced by Tyler: Psalm 16, Matthew 5:3-12, Luke 2:8-14, Luke 15, 2 Corinthians 4:7-18, Ephesians 2:8-9, Hebrews 12:2, Jude 1:24.