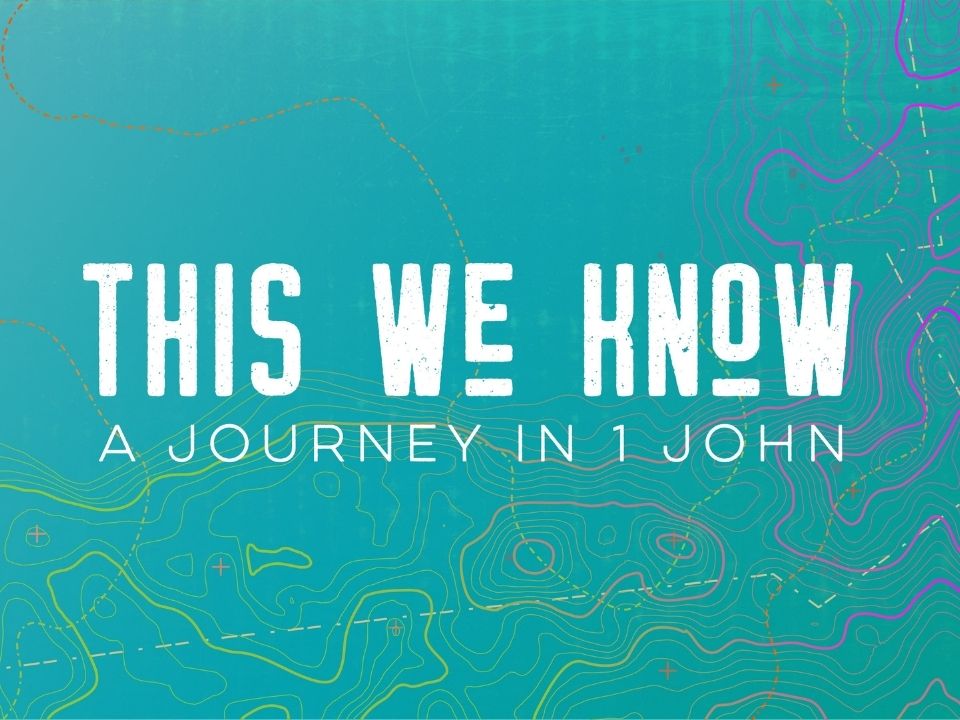 This We Know: The Test of True Love
02.14.2021
John wants us to have fellowship with God which will produce fullness of joy. In this passage he gives us the ultimate test to determine whether we have true fellowship with God, the test of love!
1 John 4:7-21 Sermon Guide
3 Main Questions
How is God's love displayed? (7-13)
How is God's love received? (14-16)
How is God's love perfected? (17-21)
Key Takeaways
Josh's working definition of love: "Caring for others the way God has cared for me."
In this section, John uses a form of the word "love" 29 different times. As Josh preached, "Let John's repetition of the word not numb us, but jar our drowsy, often forgetful hearts to the amazing, incomprehensible love that God has for us."
How is God's love displayed? God's love is displayed in Jesus, manifested, made obvious to sinful humanity through the sending of His own Son, our Savior.
God's love moved toward us first. While we were God's enemies and still dead in our sins, Christ loved us unto death.
In Christ, we have a tangible, sacrificial model and motivation to love one another. Christians are to display Christ's love to others and Gospel-centered love that moves beyond us, without limits is evidence that we are in right fellowship with God.
How is God's love received? We receive God's love by believing in His Son.
Personal reflection questions:

Do you admit your need for a Savior?
Do you recognize your sin as separating you from God?
Do you see your complete inability to save yourself?
Do you believe Christ is your Lord and Savior?
Do you believe that through His righteous life, sacrificial and substitutionary death, and glorious resurrection you have received forgiveness and eternal life by grace alone through faith alone in Christ alone?

How is God's love perfected? God's love is perfected as we love others as we have been loved by God.
God's love perfected in us produces confidence for the day of judgment and love for God's people.
Genuine love for God and His people are inseparable. You cannot love God and act in hate toward your brother or sister.
An obedience problem is a love problem. A love problem is a forgetfulness problem. We must repeatedly run to His Word and be reminded of His great love, surround ourselves with others who do the same, and have the Gospel preached to our souls daily.
Discussion Questions / Application
For personal reflection:
Who are you currently withholding the love of Christ and forgiveness from in your life? In what relationships do your attitude, words, and actions most need forgiveness and transformation by the love and grace of the Gospel?
Spend time in prayer: Thank God for your own salvation story. Praise Him for His love displayed through the Gospel. Plead with Him for His grace to help you share His love with the people you mentioned in the previous question.
Discuss with your community group:
How is the world's definition of love different from God's definition of love as demonstrated through Christ?
How can you as a community group grow in loving one another like you have been loved? How can you grow in uniting to love others as you have been loved?
Passages Referenced
John 13:35, Luke 6:32-33, Romans 5:6-11
Read before next Sunday: 1 John 5:1-5