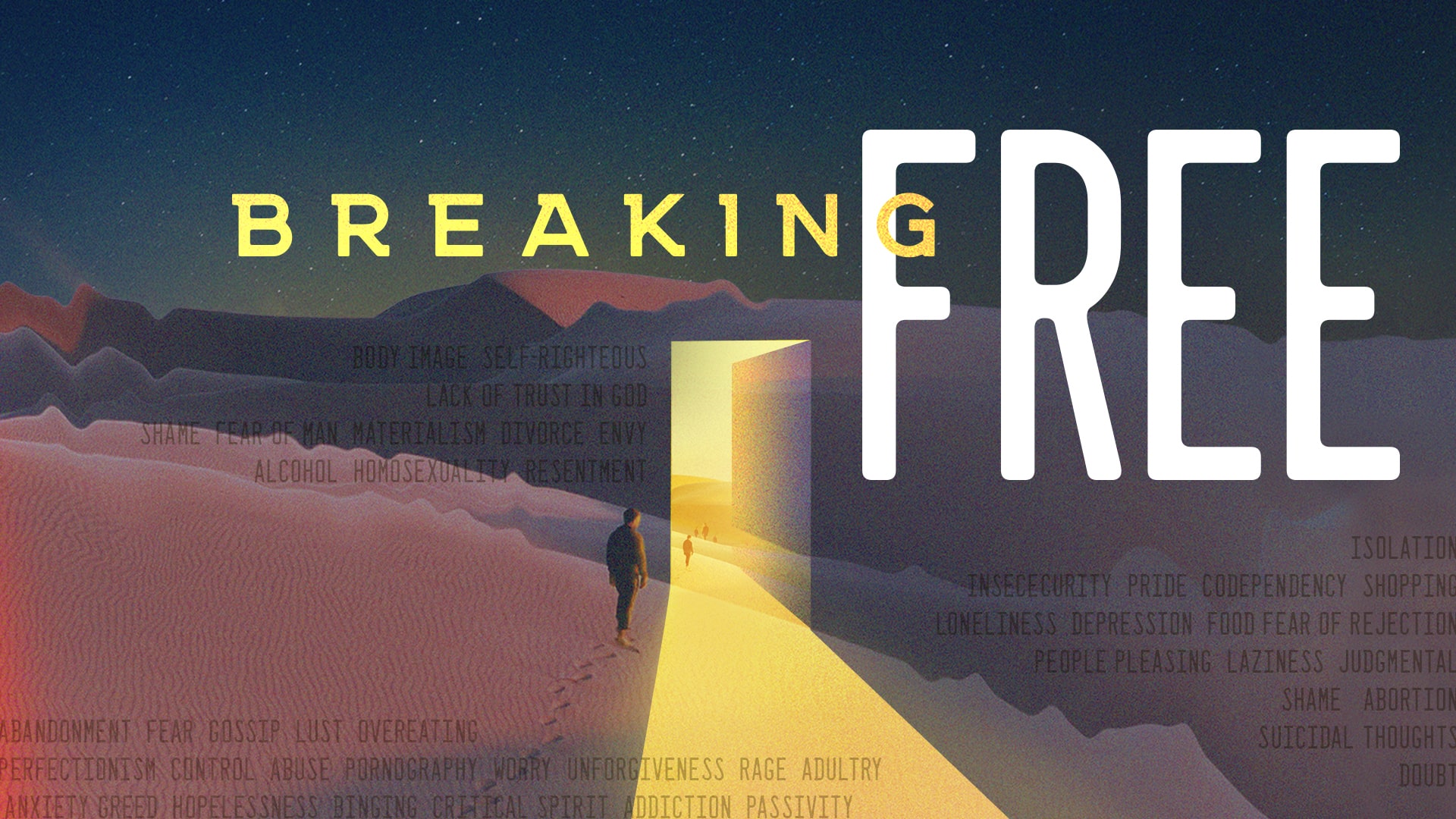 Breaking Free: Freedom Through Confession
04.18.2021
The truth is we all have hurts, habits, and hang ups that deep down we hold on to and bury for a variety of different reasons. God desires for us to experience freedom from the power and pain of these sins in our lives. His plan for freedom includes confession and with confession come the benefits of healing, mercy, and fellowship.
Graham's Three Main Points
1. God desires for you to be free from the power and pain of sin.
2. God's plan for freedom includes confession.
3. God offers benefits found through confession.


Key Takeaways
Although believers are no longer under the penalty of sin, the power and pain of sin remain.


Unconfessed sin is like a buried bomb. Bombs don't go away. Bombs go off.


Sin is not something we can manage or cope with on our own. We must reject the world's faulty coping strategies and find the freedom offered in Christ through confession and repentance.


Since the Fall, the first casualty of sin has always been relationship– relationship with God and with one another. Thankfully, God loved us enough to not leave us dead in our sins. He sent Jesus us to not only free us from the penalty of sin, but also its power and pain.


It is one thing to confess sin, but restored fellowship with God requires repentance. Without repentance, you will find only frustration, not freedom. God calls us to forsake sin and follow Christ on a day-to-day basis.


God commands us to confess our sins to Him and to one another for the purpose of forgiveness, restored fellowship, and healing.


There are 5 reason we don't confess our sins: pride, idols, ignorance, fear, and lack of trust in God.


It is a lie that you can manage sin or manipulate the situation. The weight of sin will get heavier as you continue to hide it.


Longing for freedom? Telling the truth is a great place to start. The heart that is well is the heart that tells.
You can continue walking in the desert of living with the weight of unconfessed sin or you can walk through the door of confession and find forgiveness, freedom, and healing. God is near the brokenhearted. He gives grace to the humble. If you confess your sins, Christ will forgive you and cleanse you.



Discussion Questions/Application
Personal reflection:


Graham provided 5 reasons why we don't confess our sins: pride, idols, ignorance, fear, and lack of trust in God. Which reason(s) provides the greatest barrier in your life to confession and freedom?


Read Psalms 139:23-24. Journal the hurts, habits, and hang-ups hindering or threatening to hinder your fellowship with God and others.


Discuss with your community group:


In light of what Steve shared about the recent acts of racism in our area, what ways are you prone to place your tribal perspective above a biblical perspective?


Graham memorably compared unconfessed sins to "buried bombs." What buried bombs            do you need to confess to God and confess to each other?

Passages Referenced
Proverbs 14:12, Genesis 1:27, John 3:16-17, Ephesians 2:4-5, Galatians 5:1, John 10:10, 1 John 1:6-9, John 8:12, Luke 9:23, James 5:16, Proverbs 28:13, Psalms 32:3-5, James 4:6, Psalms 34:18, Psalms 139:23-34.